WE ARE OPEN AS NEEDED
It is the desire of Sun Electronics be part of the solution to stop the spread of the

coronavirus

pandemic by cooperating with our nation's experts and their request to stay home and be safe. We are going to be open from Monday to Friday from 9:00 to 4:00pm until futher notice. For questions and sales inquiries please email Roberto at roberto@sunelec.com or Tony at tony@sunelec.com. You may also call us at (305) 322-1086 or (786) 565-9368
– From our Sun Electronics Family to yours, we wish you good health and safety.
After 30 years, if you know how large our inventory has been for all these years, we have accumulated vast numbers of new, used and broken solar panels, all type of Inverters,Charge Controllers, MPPT's, Mounting Racking Components, Solar Water Heaters, Solar Ovens, Energy Efficient Appliances, Generators and more.
Heliene 300-370 Watt Solar Panels ($0.48/W)


Minimum Qty: Any quantity

Model / Description

Watts

Grade
Cells
Type

Qty

Price per
watt
Heliene 310W Black B-Grade
310W
B
60 Cells
Mono
259
$0.48/W
Heliene 360W Black & Black
360W
72 Cells
97
Heliene 370W Black B-Grade
370W
72 Cells
62
Used Hanwha Qcell 345W Poly ($0.34/W)


Model / Description
Qty

Watts

Price per
watt
Q.PLUS L-G4.2 345
1800+
345
 $0.34/W

INSPECTION REPORT: The modules produced within ±5% of 100% for the predicted measurements given the environmental conditions. Additionally, the shapes of the IV-Curve traces are as expected for a well functioning module. Dusty/dirty o Minor blemishes may be present. MC4 Connectors intact.
(New) Seraphim Solar Panels

Model / Description

Watts

Qty
Available
Price per
watt
SEG-6MA-365WW
365

156

$0.48/W
SEG-6MA-345WW
345

52

$0.48/W
SEG-6MA-375WW
375
26

$0.48/W

SEG-6MA-345WW
345
26
$0.48/W
Heliene Grade-B Solar Panels

Model / Description

Watts

Qty
Available
Price per
watt
300wp Mono 60 Cell

300

778

$0.42/W
310Wp Mono 60 Cell

310

259

$0.43/W
360Wp Mono 72 Cell

360

218

$0.42/W
370Wp Mono 72 Cell

370

62

$0.43/W
Pallet & Container Sales (Warboard)
Solar panels sold by pallets and containers only
(New) Seraphim Solar Panels

Model / Description

Watts

Qty
Available
Price per
watt
California
SEG-6MA-365WW
365

156

$0.48/W
SEG-6MA-345WW
345

52

$0.48/W
New Jersey
SEG-6MA-375WW
375
26

$0.48/W

Miami
SEG-6MA-345WW
345
26
$0.48/W
(New) Sonali Solar Solar Panels

Model / Description

Watts

Qty
Available
Price per
watt
SS100w mono sleek 12v w/ Cable and Connector
100

1655

$0.62/W
SS190w mono 12v w/ Cable and Connector
190
989
$0.55/W
SS210w mono 24v 72 5″ cell Cable and Connector
210
887
$0.58/W
SS215w mono 24v 72 5″ cell Cable and Connector
215
2100
$0.58/W
SS310w 60 Cell BOB Mono
310
310
$0.55/W
SS320w 60 Cell Mono Standard
320
320
$0.52/W
SS300w 60 Cell Mono Standard
300
300
$0.54/W
Export Only Solar Panels
Solar panels sold only outside of U.S
SUN SOLAR PANELS – EXPORT ONLY

| | | | | |
| --- | --- | --- | --- | --- |
| Model | Watts | Qty Available | Cells | Price per watt |
| SUN265 | 265 | 21 | Black 60 cell |  $0.195/W |
| SUN270 | 270 | 35 | Black 60 cell |  $0.195/W |
| SUN290 | 290 | 25 | Black 60 cell |  $0.195/W |
| SUN300 | 300 | 893 | Black 60 cell |  $0.195/W |
| SUN310 | 310 | 571 | Black 60 cell |  $0.195/W |
| SUN320 | 320 | 1144 | Black 60 cell |  $0.195/W |
| SUN370 | 370 | 75 | 72 cell Silver |  $0.195/W |
| SUN375 | 375 | 175 | 72 cell Silver |  $0.195/W |
| SUN275 | 275 | 30 |  72 cell Silver |  $0.195/W |

Model
Watts

Qty Available

Cells
Price per watt
SUN330
330

20

72 cell Silver
 $0.195/W
SUN335
335

35

72 cell Silver
 $0.195/W
SUN340
340

7

72 cell Silver
 $0.195/W
SUN345
345

25

72 cell Silver
 $0.195/W
SUN350
350

325

72 cell Silver
 $0.195/W
SUN360
360

125

72 cell Silver
 $0.195/W
SUN370
370

325

72 cell Silver
  $0.195/W
SUN260
260

24

 72 cell Silver
 $0.195/W
| | | | | |
| --- | --- | --- | --- | --- |
| Trina TSM-185DC01 185W Poly Solar Panels | | | | |
| SolarPark 250 Poly Solar Panel | | | | |
| Q-PLUS MIX 310W Solar Panel | | | | |
| Q-PLUS MIX 325W Solar Panel | | | | |
| ET-P660265BB POLY 265w Solar Panel | | | | |
Inverters
Grid-Tie, Off-Grid and Hybrid Inverters
Delta 6000W Solar Hybrid Inverter

Model: H6 Hybrid Inverter
1000 pcs in stock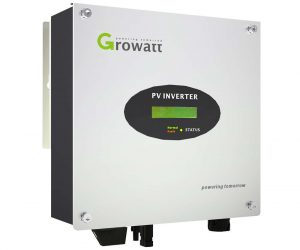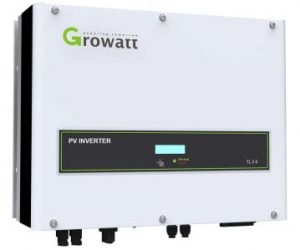 | | | | |
| --- | --- | --- | --- |
| Model | Type | Qty | Warranty |
| Monitoring (Shine Lanbox) for MTLP series | Monitoring | 600 | 1-year |
| 5kw MTLP | single phase | 360 | 5-year |
| 6kw MTLP | single phase | 13 | 5-year |
| 7kw MTLP | single phase | 42 | 5-year |
| 7.6kw MTLP | single phase | 9 | 5-year |
| 8kw MTLP | single phase | 20 | 5-year |
| 9kw MTLP | single phase | 3 | 5-year |
| 10kw MTLP | single phase | 160 | 5-year |
| 36kw | 3 phase | 10 | 5-year |
| 40kw | 3 phase | 105 | 5-year |
| Rapid shutdown for 3 phase inverter | RSD | 480 | 1-year |