Solar Panels
New and used solar panels. Available in single, pallet and container quantities.
GRADE A – BRAND NEW
Suniva Laminates with Frames
(No Junction Box)
Model
Description

Watts

Qty
Available
Price
per watt
Suniva 260 Watt Laminate
260
67

$0.34/W

Suniva 270 Watt Laminate
270
85

$0.34/W
(NEW) Suniva Solar Panels


Min order: 1 Pallet     |    Location: Miami – $0.55/W     |    Location: Midwest – $0.46/W ****
Model
Description

Watts

Qty
Available
Price
per Panel (Midwest) ****
Suniva 245W 60 Cells
245
22 pcs

$107.80

Suniva 250W 60 Cells
250
213 pcs

$110

Suniva 260W 60 Cells
260
88 pcs
$114.40
Suniva 265W 60 Cells
265
150 pcs

$116.60

Suniva 270W 60 Cells
270
669 pcs

$118.80

Suniva 275W 60 Cells
275
1871 pcs

$121

Suniva 280W 60 Cells
280
605 pcs

$123.20
Pallet & Container Sales (Warboard)
Solar panels sold by container quantities only
Solar Panel Types
Poly vs Monocrystalline modules
Solar panels are composed of cells made of monocrystalline or polycrystalline silicon. Today, most solar panels are monocrystalline.
Mono solar panels can be identified by a dark, even coloring, while poly solar panels are textured and resemble a granite countertop.
Mono solar panels are popular due to higher efficiency; however, poly panels have lower per-watt prices. Mono solar panels also perform better in low-light conditions compared to poly solar panels.
Solar Panel Efficiency
Solar panels work by converting the sun's energy into power for your home.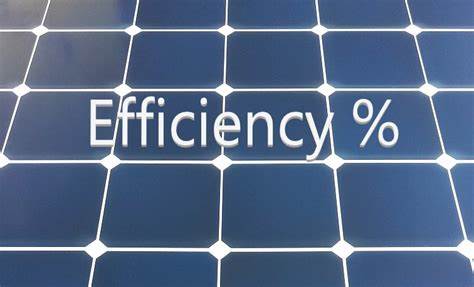 The average range for solar panel efficiency is 17 to 20%. A solar panel with 19% efficiency, for instance, can convert 19% of the sun's energy into electricity.
Solar panel wattage output ranges from 310 to 420 watts, with an average per watt price of 68 to 75 cents. The number of watts indicates how much power the solar panel produces.
If you have a 320W panel and receive 5 hours of sunlight per day, the panel would produce 1,600 watt-hours, or 1.6 kWh per day (320W x 5 hours). In one year, each panel would generate 550 to 600 kWh.
High wattage output doesn't necessarily mean better quality or performance. Choose higher efficiency if you're working with limited space and need fewer panels to get the job done. Otherwise, standard efficiency panels work just as well — at a lower cost
Solar Panel Warranties Explained
Product Warranty
A product warranty covers physical defects or faulty manufacturing. Most solar panel brands offer at least a 10-year product warranty, while some name brands provide 20 to 25 years.
Performance Warranty
A performance warranty guarantees that your solar panel will continue to produce close to its intended output throughout the warranty period. All panels, regardless of brand or wattage, decrease output over time, but typically don't lose more than 10-20% over 25 years.
Benefits of solar panels
Eliminate or reduce your electric bill significantly

Receive federal tax credits up to 26%

Most Florida Homeowners Qualify for $0 Down!

Increase the value of your home by investing in solar energy

Get clean, pure energy from the sun

Financing options available