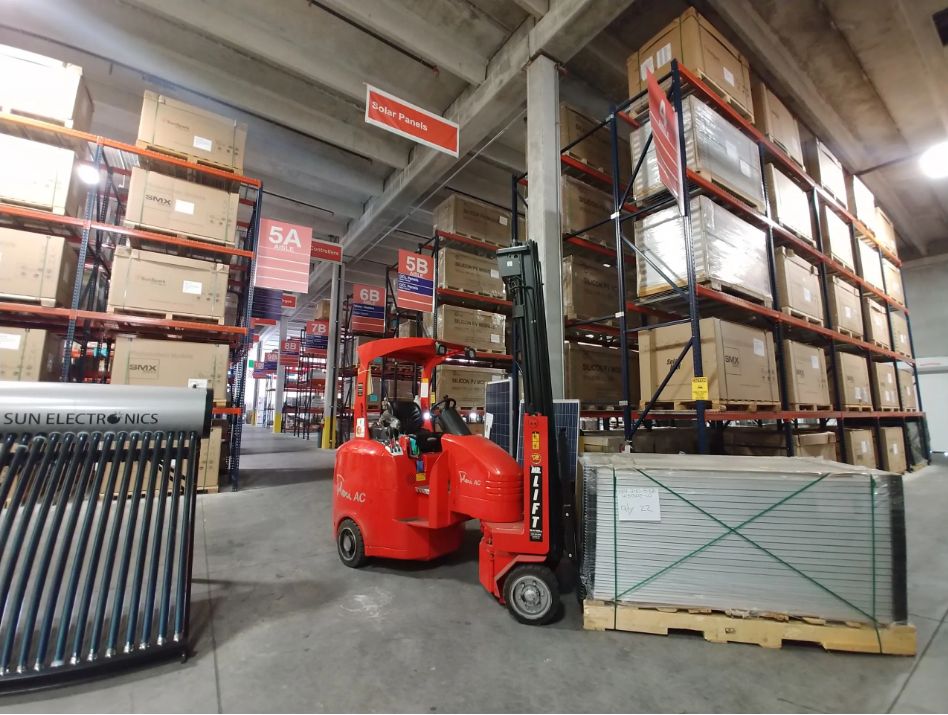 Sun Electronics Int., Inc. History and Company Profile
John Kimball started Sun Electronics International Inc. in the year of 1989 because of the huge demand for back-up power systems, primarily due to continuous power outages in South America. Today we have 3 major markets:
Solar Power for on-grid and off-grid residential and commercial systems.
Back-up Power Systems for areas with constantly occurring power outages.
Other renewable related power systems and products including wind turbines, Honda and Kubota generators, hybrid systems, complete system packages, etc.
As a company, we are well known for our excellent prices worldwide. We also sell wholesale and ship to dealers and installers worldwide. We do the same for our retail operations in our online store and from our showrooms and warehouses in Miami, Fl, Phoenix, San Francisco, Puerto Rico, Barbados, Europe and Canada.
We have approximately 40 employees in Phoenix and Miami, most of them specializing in electrical and mechanical engineering. Our Miami 6,000 sq. ft. engineering and sales building is 100% solar powered.
In Miami we have two 40,000 sq. ft. warehouses. This warehouse facility is very nice with a new 15,000 sq. ft. showroom, installation training school, and intern education facility (we've had approximately 150 electrical engineering interns from all over the world). Our inventory runs from $5M to $15M of renewable energy equipment. When we say "we have it in stock ready to ship", we mean it.
For suppliers and buyers, we can provide 3 decades of industry references.
We sell all the top quality major brands of PV modules and BOS. We are constantly adding innovative and cost effective renewable energy equipment to our product line. Our catalog is available on request. You will see there isn't much we don't have in our catalog.
We buy direct from manufacturers worldwide at the best prices and sell retail from our stores and wholesale to the dealers and installers worldwide. Our slogan "World's Lowest Prices" may not be unique but it's the truth. All you have to do is look at our web site www.sunelec.com.
Whether you are a supplier, buyer, reseller, installer, project manager, or intern, we look forward to a relationship with you. We welcome you to visit our showrooms, sales offices, and warehouses.
Please contact us and let us know how we can be of assistance to you.
Thank you.
John Kimball
President and Owner
jk@sunelec.com
Cell: 305-498-1863