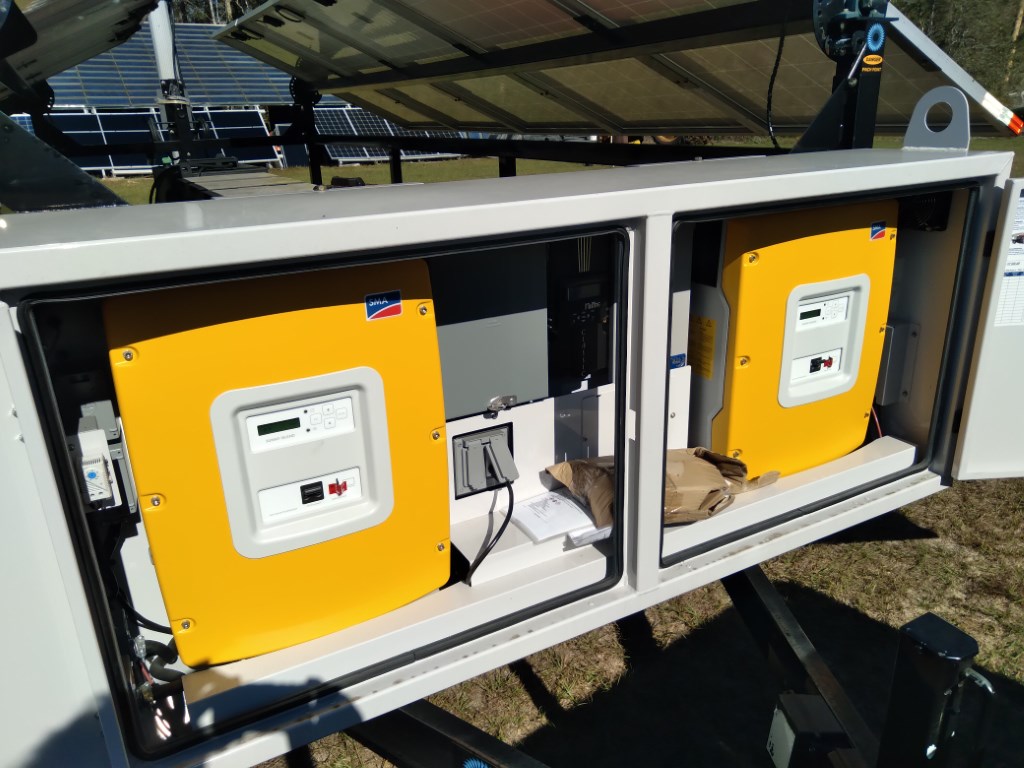 Various and Sundry Items
I have not forgotten you. I've been upgrading my own system, while hot rodding one of my solar powered electric farm vehicles, getting Turbo Beast stuck on archæology expeditions, cleaning up hurricane debris and goofing off when possible. I have another kilowatt of solar connected and 1500 watts more waiting for a mounting rack. The 12kw inverter set is connected to the transfer switch to the house, leaving the old inverter on standby. The new batteries are working out well.
One of my electric farm trucks is based on a Yamaha G19 golf car. For the record, it is CAR, not CART. Legal definition. Honest. Anyway, the little truck has always been a little low and has been prone to getting sticks jammed under it if you run over them. We normally have plenty of sticks, but with last summer's hurricanes we have an overabundance of them, not to mention fallen trees by the hundreds. I don't run over sticks, but unnamed others do. This rips all the wires out of the bottom and the vehicle is no longer useful. The wiring is peculiar in golf cars and most of it has to be intact for it to run.
After the last stranding, I ordered a lift kit to get the bottom out of the sticks. Then I needed 23″ Mud Crushers on 10″ mag wheels. Sticks don't bother it, now. Mud, either. It is fitted with a new 3000 watt pure sine inverter, so I can run the big electric chainsaw and all of the woodworking tools. I've had it with gas saws and sorry gas. So I am doing some cleanup logging with the Yamaha, cutting sawmill size stuff and firewood. Oh, the car got some heavier springs so I can carry 1000 lbs of firewood. It will be getting a new body and revised truck bed, as well.
You'd be surprised what you can do with a small electric work horse like this. It is great for shuttling trailers, hauling firewood, providing power to remote places and just having fun. All the local donkeys, Fred, Molly and Hector, recognize it and come to their fences to beg carrots as we go by. Best of all, I plug these contraptions into the solar and I don't have to worry about sour "gasoline" causing valves to stick and pushrods to bend, like on my mower fleet. In fact, I'm trading for an EZGO, tomorrow, so that will eventually bring the electric fleet to 3. A friend got it and wanted to convert it to gas and I had a gasser I wanted to run electric, so we are swapping.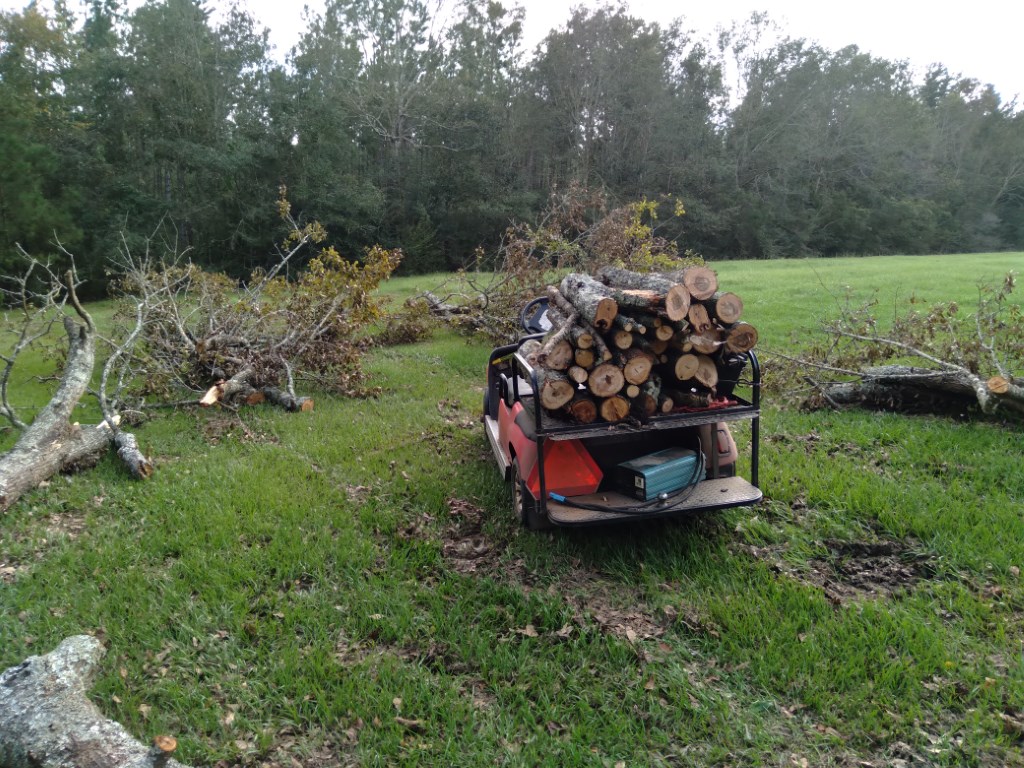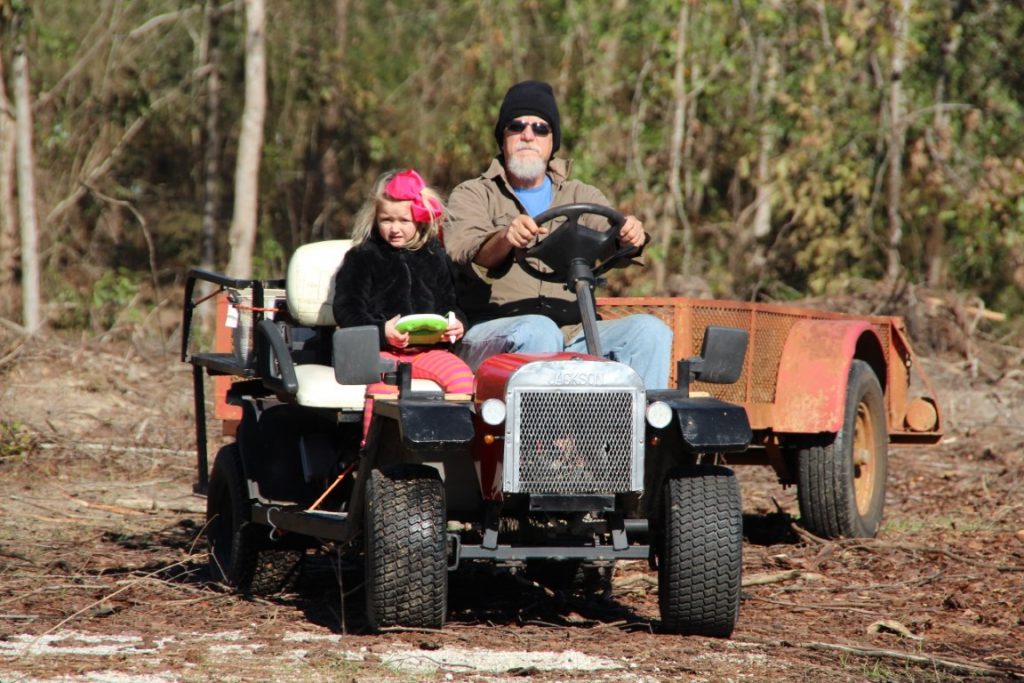 I can plug these directly into the 48v solar power system or I can plug them into a charger from the 120vac. Think about, though, a full size electric car or pickup. All the manufacturers are proclaiming a date by which they will stop making gas cars. Where is all of this power going to come from? I just saw the specs for the new electric MINI, which is small in capacity. A 120 plug in will charge at 2%, or a bit over 2 days to charge the thing from empty. A Tesla or Rivian might take a week, but at that rate you probably would not over tax a typical home solar system. I think the total rush to all electric cars is going to cause some new problems. AND opportunities.
The future of grid tie solar is looking really iffy. Some power companies offer net metering and that makes grid tie a good investment. Some companies started with grid tie or pretty good deals and changed the deal after everybody made the investment. The latest dirty deed is a proposal–it hasn't happened yet– to allow grid tie, but you have to pay a $90 monthly service charge. 3 companies, at least, in California are pushing this and California has mandatory solar required on new houses. That would guarantee the power company a minimum power bill of $90 a month whether you used any or not. Never fear, hybrid and Zero Export Grid Tie are here! I've discussed these before and will do so again. Of course, you can always go off grid! Are the power companies facing an exodus of customers? Well, look at how many ships are registered where they don't have high fees. Look at high tax states that are losing citizens to lower tax states like Texas and Florida. The power companies might find that they are no longer needed!
Now if you were looking for some nitty gritty solar how-to, that is coming soon. We've been gathering details of a system Bruce in PA (I think that's really his name) built some years back. It has some special considerations with high pitched roof and snow loads.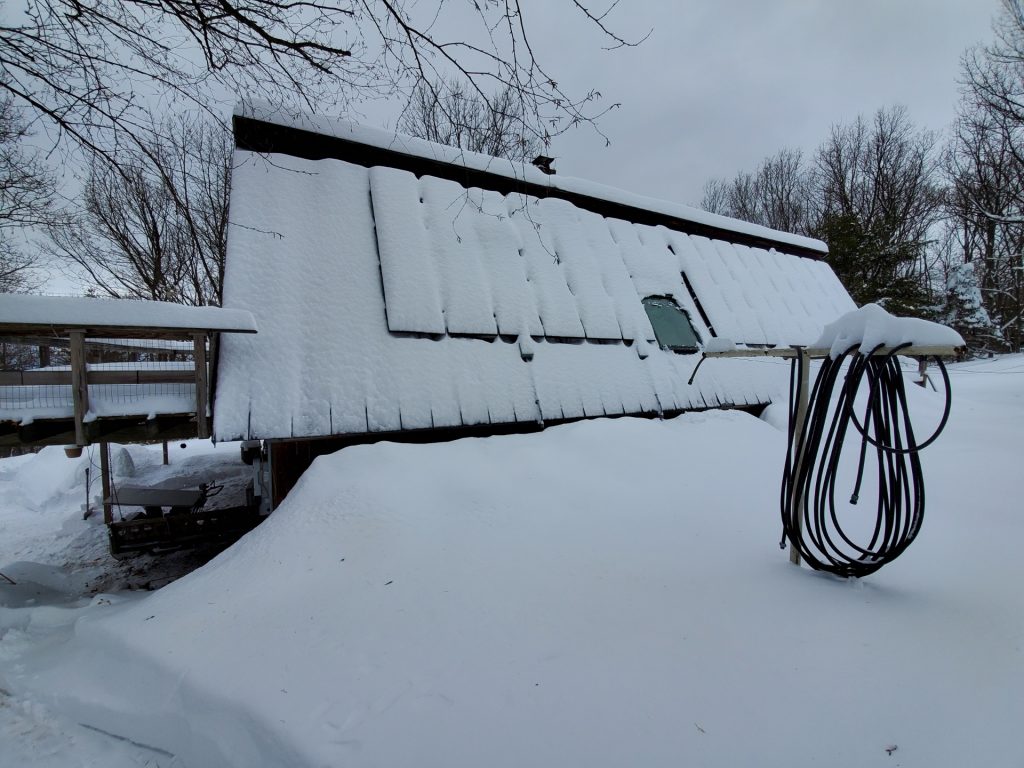 It looks like I will be recommissioning a system I shut down last year after the owner died. The new owner wants it running, but we are going to have to get creative to make it work on his battery budget. We'll discuss some of the requirements and options.
And on my own project, the price of the copper cable to get the higher output to the house has soared 50% to over $900 in the past two weeks. We'll discuss ampacity and various wire choices for tightwads, like me. Stay tuned.
As far as Turbo Beast and archæology go, I'm using lidar topography mapping to take a new look at a mill survey I helped with back in the 90s. Growing up I never knew we had water-powered mills in flat Florida, but there were loads of them, dating back to the 1700s. And I am on the hunt for old cemeteries. The loggers are chewing them up and they are being lost. Many of the mills and graveyards are related and well beyond the asphalt. Dodge's version of Positraction simply isn't very good, though, and I got stuck twice on the last outing. My Chevy is much better, but it is not equipped with Mud Crushers. I've backed the 4wd Nissan D21 out of the barn and it may return to service. Just what I need…another tag and more insurance. At least my fedora and boots are in good shape and ready for service in the field. –Neal